Purpose-Driven.
Principled.
Professional.
Corporate Environments International ("CEI") is a full-service commercial-contract furniture dealership and specialist in modular interior wall construction, serving the state of Hawaii and the Pacific Rim for more than 24 years. CEI provides a full turn-key solution to Hawaii's businesses, educational institutions, healthcare providers, government and military. We deliver innovative, holistic solutions built on three core strengths: quality products from globally recognized brands; white-glove planning and project management services; and insights drawn from decades of experience consulting with customers like you.
Commercial-Contract Furniture
Modular Interior Construction
Our Certifications
Certified, Veteran-Owned Small Business (CVE-VOSB)
GSA Packaged Office Contract #GS-27F-0046W
Navy Spiral III BPA Holder
MBDA Registered Member
Locally Owned, Globally Minded
We're proud to call Honolulu our home. Hawaii's diverse blend of architectural styles, multi-ethnic cultural influences, and commitment to sustainable living, fuels our work. We're also attuned to innovations in the commercial interiors marketplace nationally and internationally, sourcing inspiration and ideas from the architects, employers and manufacturers that are redefining the modern workplace.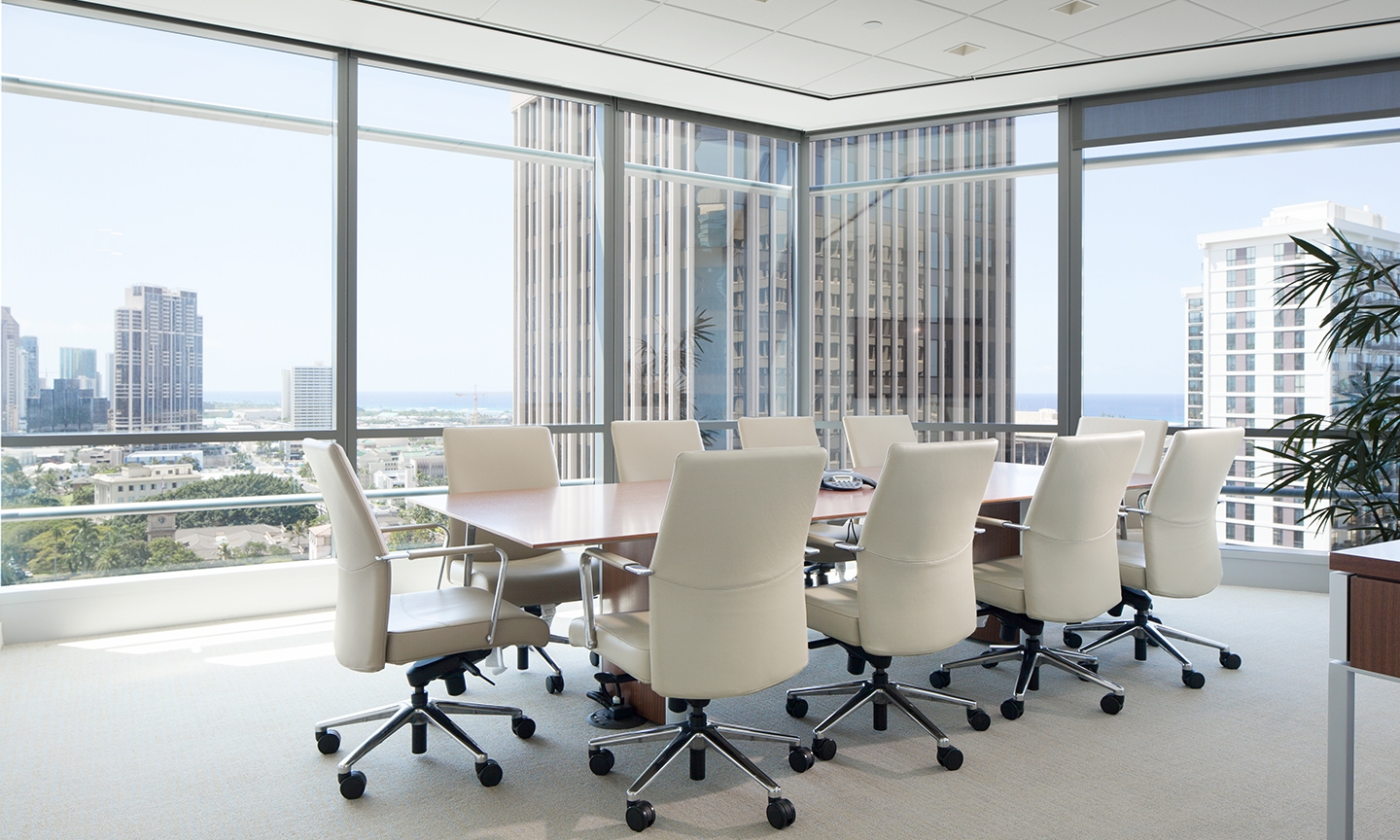 Industry expertise, at your service. CEI Hawaii is proud to partner with clients in key industries like these to plan, design and deliver customized solutions to fit each sector's specific needs. Explore our portfolio highlights below.
Hale Mahana Collegiate Apartments
Designed for college students, Hale Mahana represents a fresh approach to off-campus housing. CEI provided extensive furnishings and detailed logistics, coordinating everything from selection and pricing to shipping and installation.
CHun kerr
Located in First Hawaiian Bank Tower, Chun Kerr is an award-winning law firm with a relaxed vibe. Their office captures the warmth of the islands with natural textures, tropical hues and airy modular glass walls.
ZiVa law
With its modern, yet welcoming design, Ziva Law doesn't feel like your typical law office. And, for this woman-owned small business, communicating her brand and approach was a top priority. "Ziva" is a Hebrew name for a woman that means brilliance, radiance, illumination, brightness.
Iolani School Sullivan Center
A model for 21st century learning, the LEED Gold certified Sullivan Center for Innovation and Leadership incorporates flexible project spaces, specialized lab areas for robotics and fabrication, and a sustainable rooftop garden.
Honolulu Federal Credit Union
Proudly serving the community since 1935, HOCU recently opened a new main branch in Moiliili. The modern designed building has an open, friendly feel with large windows for natural lighting and a spacious lobby area to serve customers comfortably.
UNIVERSITY OF HAWAII IT CENTER
Recipient of the 2014 GCA Build Hawai'i Grand Award and certified as a LEED Gold building, the UH Information Technology Center houses the data center for all 10 UH campuses and is home to 260 IT Services staff members.
goodsill anderson quinn & STIFEL
A world-class law firm, Goodsill Anderson Quinn & Stifel is one of Hawaii's oldest and most respected companies with roots dating back to 1878. The firm's 60+ attorneys offer legal services in 19 different practice areas.
INSPIRE CHURCH
Since its start in 2001, Inspire Church has prospered with multiple locations on Oahu and an international location in Manila, Philippines. The church sponsors many community initiatives including school supply drives for children in need.
MARKET CITY CORPORATE OFFICE
Market City has the distinction of being the oldest family-owned shopping center in Hawaii. As they look to the future, CEI helped them design their new corporate office, creating workspaces that inspire, adapt and endure.
UNIVERSITY OF HAWAII Edmonson HALL
Originally built in 1961, Edmondson Hall underwent a $15 million modernization to install state-of-the-art teaching laboratories, classrooms, offices and collaborative meeting spaces. The hall serves over 1,200 students each semester.
Hawaii baptist academy
Recipient of a prestigious AIA Honolulu Design Award for their High School Expansion Project, the HBA campus now sports a new Arts & Science Building, a renovated Learning Resource Center and an outdoor Senior Pavilion.
icx TRANSPORTATION
Specializing in traffic management systems, ICX is an innovative systems integration, engineering and consulting firm. Through their Honolulu office, ICX works closely with the State DOT and Honolulu's Joint Traffic Management Center.
Mvnp ADVERTISING
Winning creative awards year after year, MVNP is one of Hawaii's premier ad agencies. Among the firm's legendary advertising campaigns was the creation of First Hawaiian Bank's memorable tagline: "The Bank That Says Yes."
CW & Associates
Ranked as one of the top 10 CPA firms in the state, CW Associates collaborated with CEI to develop a modern, responsive environment that would attract talented millenials, setting the stage for the next generation of CEI partners.
West hawaii civic center
Comprising eight buildings on seven acres of land in Kailua-Kona, the West Hawaii Civic Center is headquarters to 15 County agencies, the Mayor's Office and an amphitheater. It's energy-efficient design has earned it a LEED Silver rating.
Kids II
Kids II is the design and manufacturing global leader of award-winning toys and gear for infants and toddlers for over 40 years, serving customers in 72 countries with 14 international offices on 6 continents.
bmw
Sporting a heritage that stretches back over 100 years, BMW has over 300 vehicle centers throughout the U.S. In Hawaii, BMW of Honolulu has been recognized as a Center of Excellence for their outstanding customer service.
ASIA-PACIFIC CENTER
With its mission to enhance cooperation and stability in the Indo-Asia-Pacific region, the Asia-Pacific Center brings together military and civilian representatives from nearly 50 countries and independent states in the region.