Inspired.
Humbled.
Empowered.
Three words that embody the emotion our team felt at this year's Hawaii Business Magazine's Wahine Forum, of which CEI Hawaii was a gold sponsor. This was the first year our team was part of this powerful community event that united over 1,000 attendees to discuss important topics like leadership, cultural norms, public speaking and grit, to name a few. Featuring over 55 local and national speakers throughout this one-day event, our team left feeling motivated to help spark the change that this world so desperately needs in this day and age.
In addition to the day's events, CEI Hawaii was humbled to partner with Hawaii Business Magazine to provide lounge furnishings for the first-of-its-kind "VIP Lounge," allowing attendees to enjoy, socialize and network amongst one another. Featuring "resimercial" style pieces like the Muuto Outline sofa and Fiber chair in addition to a fun Framery phone booth, the VIP Lounge provided the perfect huddle-spot for guests.
A few of our classic Knoll Studio pieces were also featured on the stages of the General and Breakout sessions, providing that elegant touch that only a Bertoia chair and Warren Platner 18K gold-plated arm chair can provide.
Check out some snapshots from the event below: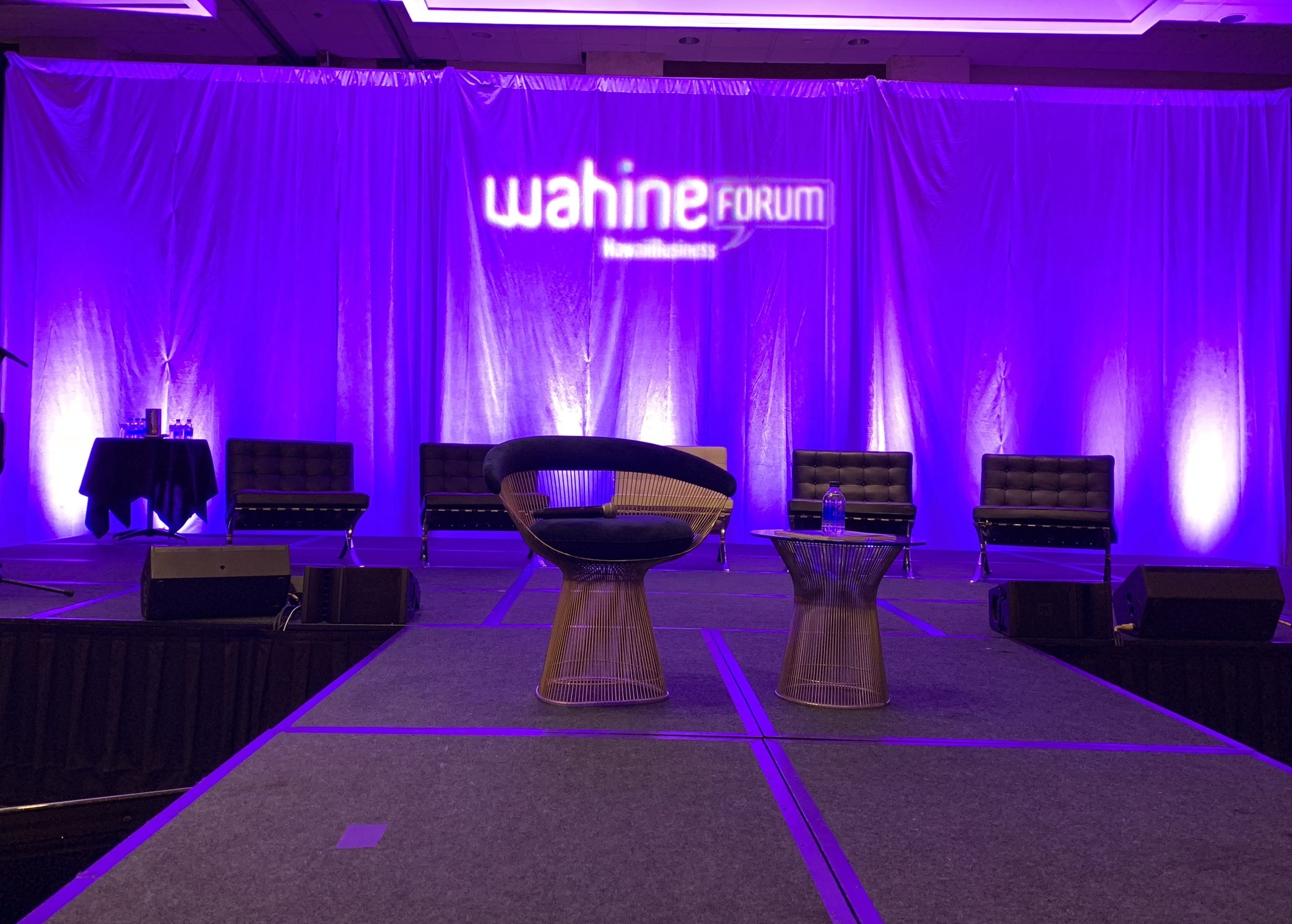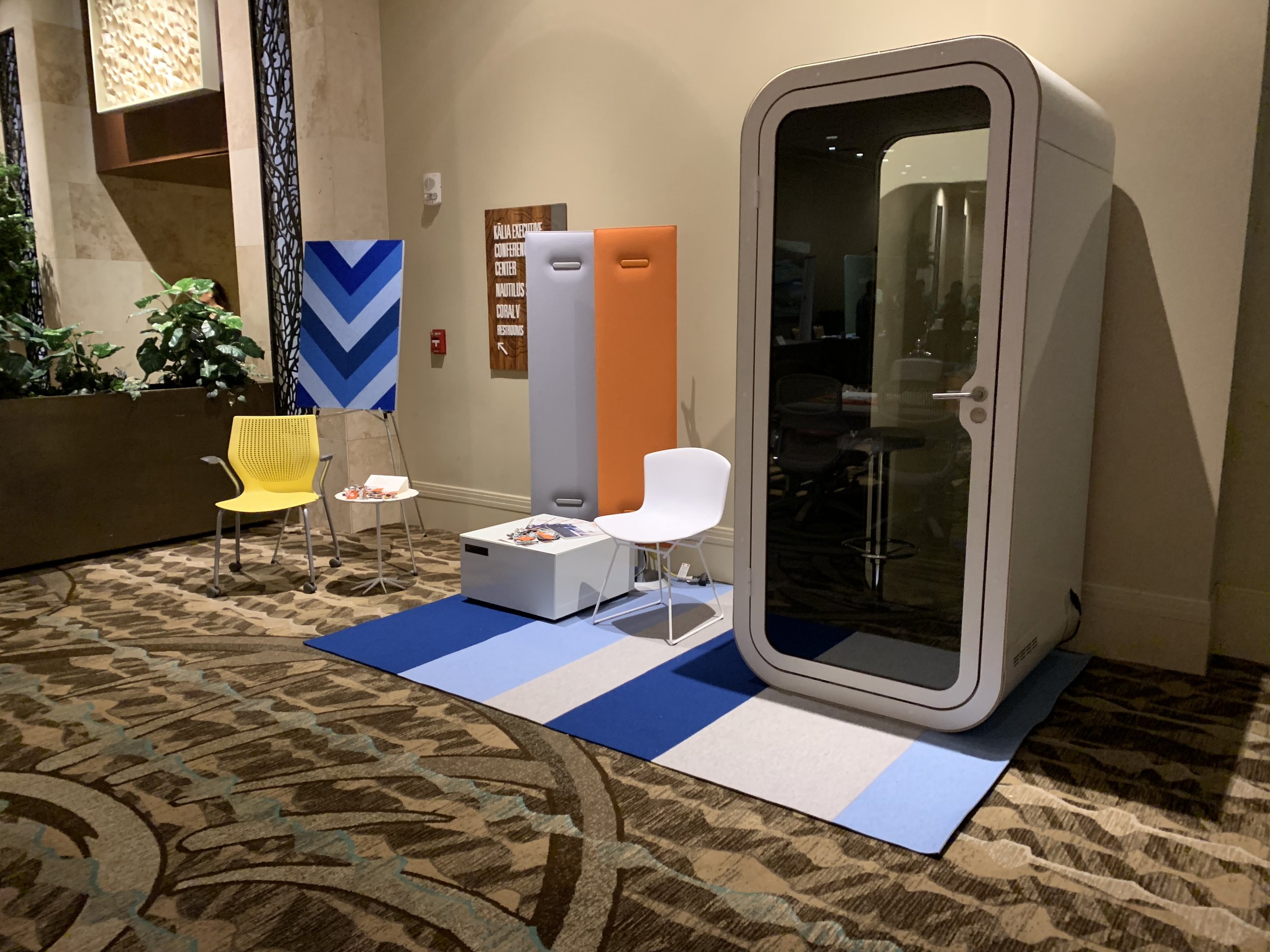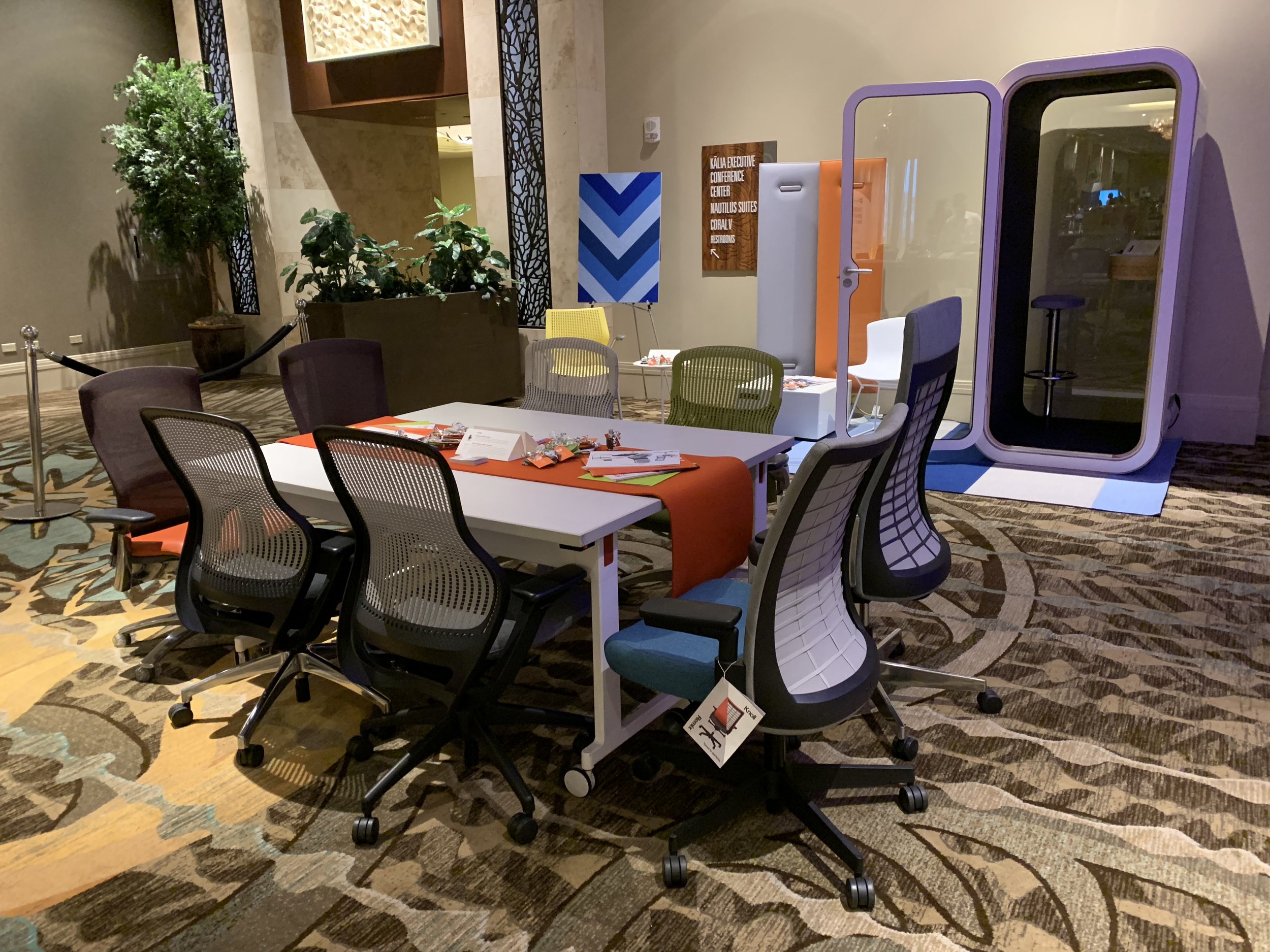 Throughout the event, CEI Hawaii gave away tons of fun swag bags, Knoll textiles, FilzFelt coasters, nail polish featuring Knoll's color of the month, and much, much more. One lucky attendee even won a Generation by Knoll task chair valued at over $1,000.
CEI Hawaii wants to extend our heartfelt mahalo to Hawaii Business Magazine and the attendees of this year's Wahine Forum for providing such an important platform to launch pivotal community discussions. We agree with the sentiments of Hawaii Business Magazine in their article, 5 Takeaways from the 2018 Wahine Forum where they quote a powerful statement by Amanda Corby Noguchi, creative director and owner of Under My Umbrella and co-founder of Pili Group,
"We all are looking for … people we can call on and say, 'My life looks really ugly, can you help me?' And we need to honor that from one another and really be there."
Our team is motivated now, more than ever before, to be the change agents in this world and support one another as best we can. Mahalo, Amanda and Hawaii Business Magazine for igniting this powerful drive.
We are Wahine.
We are INSPIRED.